May 26,2021 by Katch Me
BANK HOLIDAY STARTER PACK
It's time to wine and dine my loves. We're finally allowed to sit indoors and indulge in cocktails we missed out on for the past however long, I've lost count of how many lockdown's we've been in! Swap your loungewear for partywear and drop it like its hot at the boujee-est restaurant you can find to flaunt your gorj
Katch Me
fits! We're delivering you the cutest get ups for your special occasion starter packs… Starting with the:
BOTTOMLESS BRUNCH STARTER PACK
You cant have bottomless brunch without cocktails! Isn't that the whole point of bottomless 😉?? I'm more of a basic Pornstar Martini kinda gal but these pink candyfloss cocktails scream "I'm not going home tonight"
"Green & Orange Contrast Exposed Seam Bodycon Dress- Helena"
This sexy lil dress is perfect for day time to night time drinking and dining! Boss bi!ch vibes all the way, the fit, the colours, the style its hella cute and will fo' sure have all eyes on you boujee queen.
Team this dress with our "Black Patent Toe Ring Mule Heels- Gila" for a bad ass look to compliment the vibe!
Finish off the look with this "Jacquemus Le Chiquito Bag in Orange Leather". The perfect accessory for this sick fit.
Not forgetting super cute nails! You can't hold a bag like this without boujee nails to go with it. Courtesy oof our fav nail gal @joelyoceannaills
DATE NIGHT STARTER PACK
A sophisticated date night with ya fella only calls for one thing, WINE! White, red or rose we don't judge here. White makes me gag but rose I could drink the bottle with a straw (what was I saying about sophisticated)
"Orange Knot Front Backless Ribbed Bodycon Dress- Shyanne"
The hottest dress here at Katch Me right now and the hottest dressed on ya date night. A bold statement for a bold attitude!
Go daring or go suited and team with our "Black Tie Dye Print Oversized Blazer – Manson" for a classy touch to your outfit.
Add the most perfect shoes to this fit, our "Black Patent Lace Up Heels- Sakari" to match the aesthetic in style.
Accessorise with the classic Black Prada "Re-Nylon Re-Edition 2000 mini-bag" for a subtle sophisticated look we are obsessed with!
And top that off with these stunning nails again, courtesy of our nail queen @joelyoceannails
GIRLS NIGHT STARTER PACK
Shots! Shots! Shots! Cute lil sweetie shots for girls night always go down a treat! (sort of)
"White Bodycon Midi Dress With Brown Exposed Seam Detailing- Jenel"
Now this is your pretty girls night number to slut drop and body pop and make the most of your lost time going out! Who cares if your dancing like nobody's watching. Shake that shimmy girl!
Pair with our dreamy barbie looking "Samantha Hot Pink Lace Up Heels" for a pop of pink to your fit!
Matchy Matchy with the Pink Balenciaga "Hourglass XS bag" How cute is this? Where all the sugar daddies @ (jks)
Pink shoes, pink bag, the only thing that will top that is pink nails! Once again our girl @joelyoceannails has delivered the sickest set to finish this outfit off!
All dressed up and nowhere to go for the bank holiday weekend? Don't worry, Boujee have just opened the "boujee-est" sickest, prettiest, vibiest, all pink, picture aesthetic restaurant/bar for you to wine and dine in style this weekend. Sister to Boujee Terrace this new bar is 10x bigger and better if your looking for Menagerie kinda vibes then this is the place for you! If not then sister Terrace is your place for a more chilled vibe. If your local to Manchester then you don't wanna miss out on a booking so act fast for the bank hol weekend, if your not near manc then I'd suggest a trip up! It is definitely worth the travel!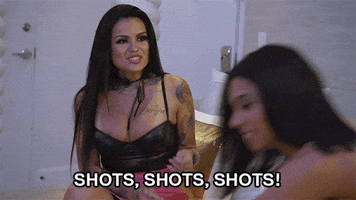 More inspiration? We got you! Keep up to date with all of our latest BLOGS and head over to our NEW IN page for all the latest get me ups!