Jul 27,2021 by Katch Me
MAKEUP LOOKS WE'RE LOVING
Say bye to the loungewear and no foundation days and hello to fresh new fits and fire makeup looks 💄💋
Painting your face has never felt so good post lockdown, am I right girlies?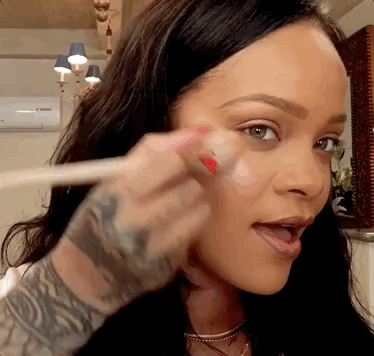 Let's take a look at some fire look's from our fav celebs & influencers boujee makeup skills 😘
POPS OF COLOUR
Betta keep an eye out for selenaaaaaa👀 She's back and better than ever and serving us some absolute summer vibes! Pop's of colour on glowy skin is the ultimate combo and we sure are living for it! Dewy base and poppin' eyes it's a 10/10 from us🙌
BARE IT ALL
We all know this gal is well known for her beaut makeup looks but lately we're absolutely loving the au-naturel vibe. Seriously though who wants to wear makeup in this heat?? When the setting sprays just aren't cutting it and your eyebrows are starting to sweat off 😰 embrace your natural beauty babes, even a bit of tinted moisturiser can work a treat, cream products are your best friend in this weather for a glowy dewy feel ☀
DRAMATIC
We do not expect anything less from our EXTRA AF makeup guru Mitchell?? He's absolutely killing the makeup scene and we're obsessedddd. His looks just keep getting sicker and sicker every time and we're loving this dramatized winged and blush pink lil number. Even the matching hair I can not deal 🌺🍭 Be boujee in the club this summer sporting this look!
BRONZE GODDESS
A bronze goddess face we're all loving this summer. Gives me total holiday sun down vibessss. Winding down having a meal on the beach watching the sunset and your makeup game is on point 👌 Beach waves and a maxi dress is your bff with this look! No holidays planned this year? This bronze vibe would look fire in the club in an LBD like our baddie Arianna. Get them boss babe vibes on lock🔐😍
A STATEMENT
JLO turned 52 last week and we can not believe it either! Doesn't look a day over 25 and throwing us makeup looks like this? She's killing it, she's won in life! A smoky eye is deffo making a come back and its my fav glam night out go to! If this doesn't make you want to get out of bed and do your makeup then I don't know what does 😉 Get up, show up and glow up!
More inspiration? We got you! Keep up to date with all of our latest BLOGS and head over to our NEW IN page for all the latest get me ups!