Jul 19,2021 by Katch Me
WHICH SUMMER HEATWAVE VIBE ARE YOU?
We're officially in heatwave SZN gals, the sun is scorching, the pandemic restrictions are lifted and the world feels somewhat normal again and to top it off we have the best weather we've had in a long time. The sun makes everything in life seem good again!☀☀☀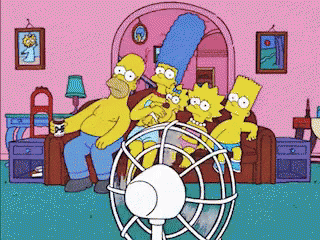 (I think the whole of the UK is feeling this right now)
Here at
Katch Me
we want to know which summer heatwave vibe you are this year! Is the heat getting a little too much for you or are you making the absolute most of it? Whether your soaking up those rays, being a shade shuffler or fitting in every activity you can, we're loving seeing it, but which of these best describe you? 👇
The Sunbather 👙
Seen as though most country's were on the red list this year and we couldn't endure on a sunny beach holiday, the sun has come at the right time to top up our summer tans and get that glow back! Whether it's on a local beach or in your back garden, make the most of this tanning period wherever you are but remember to wear your SPF and keep that skin safe bby's.
The Sun Dodger 🕶
A cool queen that can't handle the heat or a sensible sally that protects that skin? Either way we don't judge here and truth be told *I'm a shade shuffler*😳 The heat can get a little too much in the UK when we don't have air con and built in swimming pools but doesn't mean we don't enjoy the gorgeous weather, we just stay in the cooler parts 🤣 and we don't blame ya girls!
The Beach Invader 🌴
I think we're all guilty of this one! As soon as a bit of sun hits we're all down at the beach, taking picnics, BBQ's, buckets and spades, enjoying an ice cream on the sand and cooling off with a dip in the sea. You just can't beat it. The closest we'll all probably get to a holiday this year is visiting one of our local beaches but I am not complaining when some of them look this beautiful! Are you a beach invader, babe?
The Cocktail Queen 🍸👑
This is for all you girls out there that as soon as the as the sun hits you become a science wizard throwing anything in a bowl to make a cocktail with 🤣 But in all seriousness I know there's a good few of you out there that get giddy when the sun comes out and celebrates by getting the girls over and getting the drinks flowing. And double points to you if you make them look this aesthetically pleasing💗 After all it has been a crappy year for everyone so I don't blame ya Huns. Live life to the fullest and enjoy every moment! (If you're over 18 of course)
The BBQ Master 🥢
For all the dad's out there that whip the barb out at the smallest sighting of a blue sky 🤣 Why is it always dads/boyfriends/brothers that take control of the barbecue like their on MasterChef, it's their pride and joy lmao! Everyone loves a good BBQ when the weather's nice, it brings people together, invite your family & friends round and indulge on delicious food and cocktails. Although some people prefer cold salad food on a hot summers day, which vibe are you? I'm all for a good barbecue my self ngl 😉🍔
The Explorer 📸
There's always one 🤦‍♀️ There's always one in your friendship group that gets up, shows up and hikes up the highest bloody mountain dragging you along with them in 30 degree heat 😰 when you just wanna chill out and sunbathe, Go on, own up who's that friend? But seriously friends like those are precious, making you experience beautiful things and beautiful views with them, memories you can't forget. Are you that friend or are you that sunbather?
The Big Kid 🥳
Who can't contain their excitement when the water balloons come out, because I know I can't 💁‍♀️ I never run but you'll catch me running after everyone when these babies come out to play. Usually ends up in tears and arguments but it was fun while it lasted 🤣 them 2 little seconds of that freezing cold water popping on you I don't know whether is the best feeling or the worst feeling but it certainly is an enjoyable activity during a heatwave!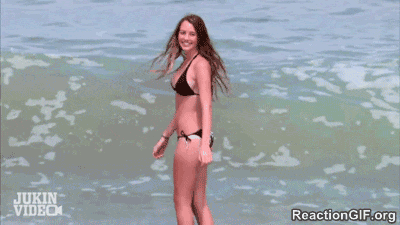 Stay safe this SZN Huns, wear your sun cream and have fun! 💖
More inspiration? We got you! Keep up to date with all of our latest BLOGS and head over to our NEW IN page for all the latest get me ups!